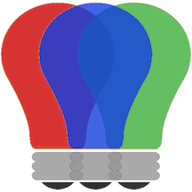 This document is the first draft of an description of Bardolph's core module that interprets a script and accesses the lights. It serves as documentation of some of the program logic, as well as design notes for certain parts of the code.
If you are trying to use Bardolph, this document won't be of much use to you. It covers only the internals of the code.
The module builds on a very simple virtual machine that executes a program built out of a narrow set of instructions, described below.
The VM has a set of special-purpose registers. They are:
hue

saturation

brightness

kelvin

duration

first_zone

last_zone

power

name

operand

time

unit_mode
Although each register is expected to have a specific type, in practice each one is a Python variable and can reference any object.
An instruction contains an op-code and maybe parameters. The interesting instructions are:
call

color

constant

end

end_loop

jsr

jump

move

moveq

param

pause

power

routine

stop

time_pattern

wait
The controller maintains an internal queue of scripts to execute. When a script completes, the job scheduler moves on to the next one and launches it. The process executing the script runs in a separate thread.
By default, when script finishes, the sceduler discards it. When the queue is empty, the scheduler effectively becomes idle. However, if "repeat" mode is active, completed scripts are immediately added to the end of the queue. The effect of this is to repeatedly execute all the scripts indefinitely until a stop is requested.