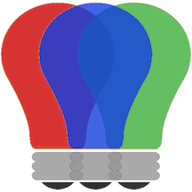 Web Server Installation
This page contains instructions for installation of the web server. If you just want to run scripts from the command lline, please refer to the simpler instructions in Basic Installation.
The focus here is installation on a Raspberry Pi. However, the instructions should be fairly accurate for a typical Debian-based system.
A key goal for this project is to produce something that's genuinely useful on an everyday basis. For me, that's a local web server which is available 24/7. This means it should be cheap to buy and consume a small amount of power.
The Raspberry Pi Zero-W has been a good fit for my everyday use. Other Raspberry Pi models will work as well, but the Zero-W is among the cheapest, and is entirely capable enough for this purpose.
The server runs well on a stock installation of Raspbian. It also runs on Debian and MacOS; basically, you need a Python interpreter revision 3.5 or higher.
On a typical installation, two separate process will run:
The web application server, a Python program that implements the UI and runs the scripts, plus

The lighttpd process, which attaches to the Python app via FCGI and then services incoming HTTP requests for web pages.